Social Events
Welcome Reception
The Welcome Reception will be held on the evening of Monday 8th September. The reception is being held at the headquarters of the Ordnance Survey , Britain's national mapping agency, which is based in Southampton. Conceived back in 1791, the Ordnance Survey is today a £100-million-a-year organization and one of the worlds leading map makers and providers of geographic information. The reception is included in the registration fee.
Skittles evening and meal
Following the welcome reception we are holding a skittles evening and meal at the
Mill Arms
, Dunbridge. Transport will be provided from the reception to the Mill Arms.
Conference Dinner
For our conference dinner we will be travelling a short way east along the coast to the historic naval town of Portsmouth. The dinner will take place aboard
HMS Warrior
, a restored Victorian battleship. Launched in 1860, the Warrior revolutionised warship construction by combining both steam and sail, and was the largest and fastest ship of her time. Transport will be provided to and from the dinner and the event is included in the registration fee.
You are welcome to bring a guest to the Welcome Reception, Skittles evening and Conference dinner (£75 for adults).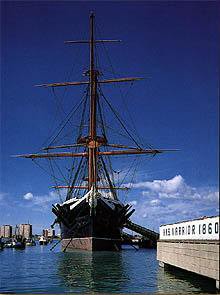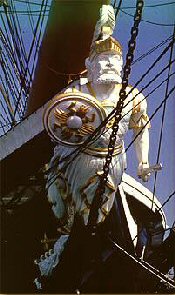 Images © Warrior Preservation Trust, 2004